The Société de Mathématiques Appliquées et Industrielles (SMAI) is a non-profit organization (acknowledged as being of public utility) gathering more than one thousand members. These members are either private individuals or institutional members (academic or industrial research laboratories). Their activity is concerned with research and development in applied mathematics (scientific computing, numerical analysis, partial differential equations, control, applied probability, statistics, mathematical finance, modelling, …).
The SMAI was founded in 1983 on the initiative of a group French applied mathematicians being aware of the specificities of their discipline and wishing to develop it. The SMAI aims at contributing to the development of applied mathematics through research, applications in industry, publications, teaching and training researchers and engineers.
The SMAI is also engaged in many initiatives on education and popularization of science.
The SMAI and its partners, EDP Sciences and Centre Mersenne, publish various journals and books in applied mathematics; they are at the forefront of the current Diamond open access movement in Mathematics. The SMAI organises conferences throughout France, in all domains of applied mathematics.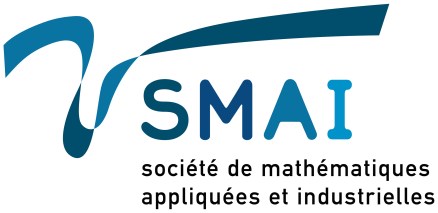 Follow SMAI online
Photo credits : Jean-Michel Morel & Luis Alvarez