Main Content
France offers a whole array of opportunities for you to study, collaborate and attend conferences in its international research centers and mathematics laboratories.
Visiting positions
Whether in its international research centers or in its mathematics laboratories, France offers opportunities to attend international conferences and to get in touch with the French mathematical community.
Permanent positions
France offers permanent positions, whether in French universities or at the CNRS, the National Center for Scientific Research.
Postdoctoral positions
France offers many possibilities for postdoctoral positions.
Studying in France
From master's degree onwards, France welcomes students in mathematics.

France has a long tradition of excellence in mathematics. Its international exchanges testify to this excellence. A number of international tools and partnerships are set up to foster international collaboration and promote research at the highest level.
Mathematical research has a long-established history in France. From Pascal and Descartes to the Bourbaki group, France has always been a fertile ground for mathematics. Nowadays, French mathematical research is characterized by a wide variety of research topics, from more theoretical research to a large variety of applications interacting with other sciences, as well as with society, industry and the economy.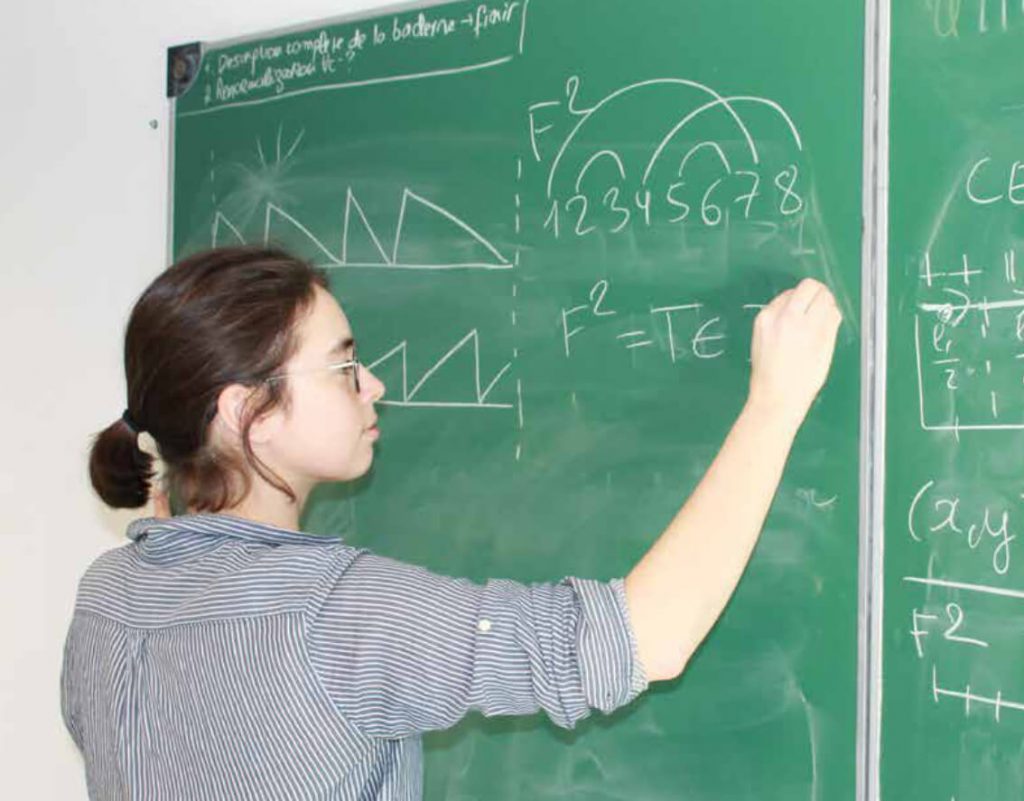 France, a fertile ground for mathematicians
Universities, CNRS, Grandes Ecoles… French mathematical research grows in a multi-partner environment with multiple actors looking after its interests, development and integration in the international community.
Key figures
Discover French mathematics in numbers!
CIRM
A residential center in the Parc des Calanques nature reserve, hosting up to two international events simultaneously, together with smaller workshops and research in pair programs.
IHES
An international research institute in mathematics, physics and all related sciences, whose activities revolve around a small group of renowned permanent professors.
IHP
The home of mathematics and theoretical physics since 1928, promoting and hosting worldwide scientific interdisciplinarity and interactions at the heart of Paris.